Regular price
Sale price
$13.00 CAD
Unit price
per
Sale
Sold out
Gapka Oil Paint is a line of handcrafted oil paints made using only the finest pigments ground in natural oils, without adding any fillers. Our artisan made paints are meticulously crafted in small batches to ensure quality and consistency. 
Each of our colors has its own physical and chemical properties that we do not alter. The formula and grinding of each color respects and responds to these characteristics in order to guarantee their natural consistency, purity, luminosity, and brightness.
Pigment:
PY13, PR 48:2
Vehicle:
Cold-pressed linseed oil
Lightfastness:
ASTM I - Excellent
Opacity:
3 - (1=Opaque - 4=Transparent)
Note: Actual product color may vary from the images shown. Every monitor or mobile display has a different capability to display colors, and every individual may see these colors differently. In addition, lighting conditions at the time the photo was taken can also affect an image's color.
View full details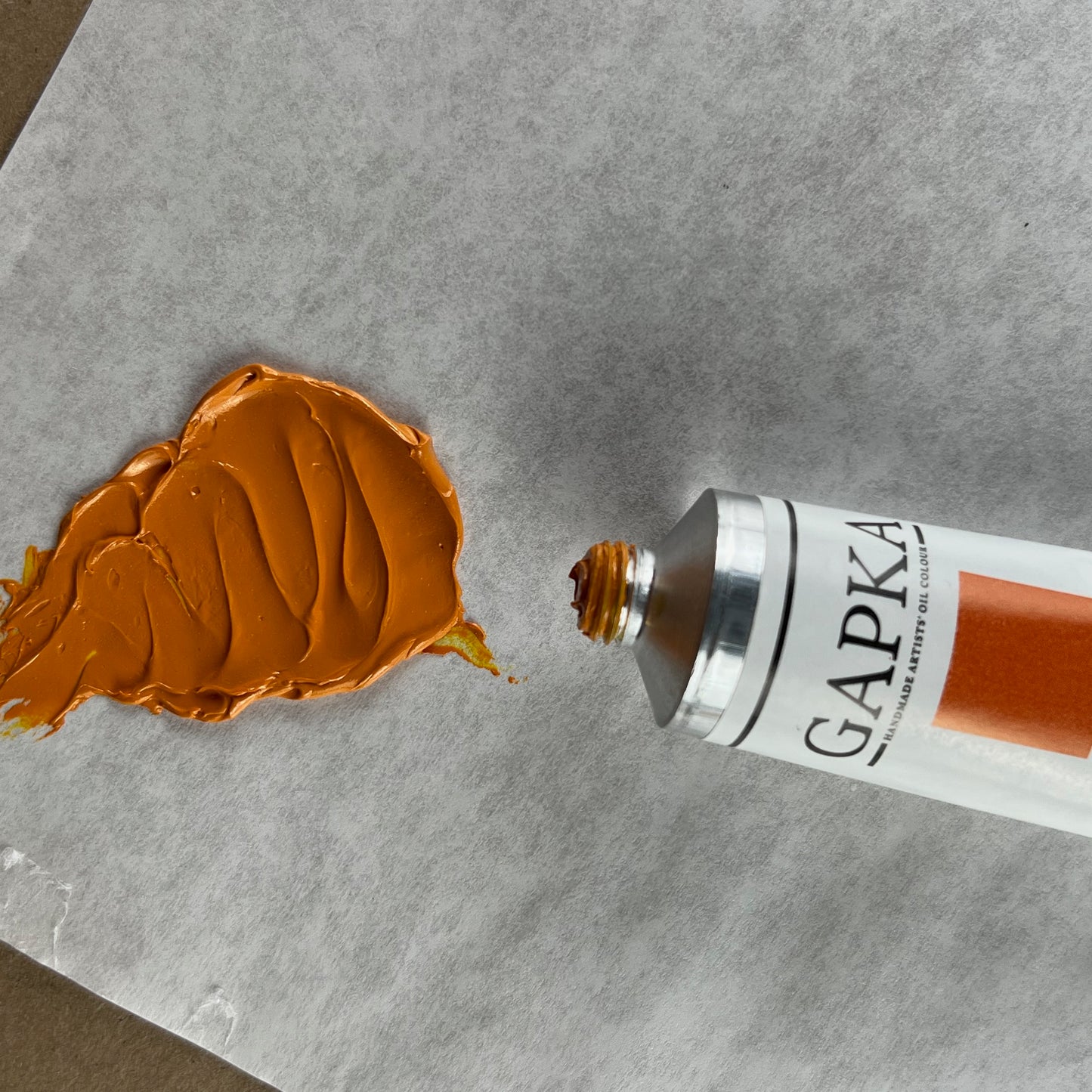 Customer Reviews
08/23/2022
Nikolai K.

United States
wonderful color
great paint at a resonable price...need more colors that aren't neon.
Kikolai, Thanks for the review! We're working on more "traditional" colors. Look out for them soon. -Gapka
07/05/2022
Rob C.

United States
Lucky find!
I purchased five colors on my first order. Mauve Umber, Indian Gold transparent, Green Gold transparent, Venetian Red and Red Oxide transparent. The colors, full strength are beautiful. Cutting them with a lighter tone like Naples Yellow or white and they transform to beautiful highlights or any intensity you like. I'm going to get the rest of them so I have a complete set of their colors. You're gonna love the consistency as well as the rich color each has.